GET THE MAX MISSION, PHILOSOPHY & CORE VALUES
MISSION
It is our mission at MAX Families to help children lead better lives by providing active, enriching, high-quality programs in the right environments. Our vision for the future is simple: To inspire and enable our community to live their happiest, healthiest lives. We are here to help enrich your life.
PHILOSOPHY
At MAX Families, it is our core belief that physical activity is critical to a child's wellbeing and essential in developing lifelong healthy habits. Our program is developed and led by professionals in Early Childhood Education, Recreation and Physical Education. We are constantly evolving to create a curriculum that keeps children engaged and having fun. We aim to give children choices in our daily planning to create a feeling of ownership and excitement for all. We recognize that nature has endless benefits for children's wellbeing, therefore our programs take place in both the indoor and outdoor environments.
CORE VALUES
Encouraging Physical Activity
The primary focus of our program is giving children the opportunity to be physically active. We encourage movement through sports, non-competitive games, and free play. Children are always given a choice of activities. We understand that school age children need time for child-led play and autonomy, especially after a long school day.
Supporting Holistic Wellness
Physical wellbeing supports all other areas of development: social, emotional, and cognitive. To further encourage growth in these areas our program includes exposure to the arts, time in nature, free play, and the opportunity to build healthy relationships.
Creating a Supportive Community
At MAX we honor each child's individual needs in order to build relationships built on understanding and mutual respect. Our program also aims to expose children to the community around them. These relationships give children the foundation they need to feel safe, a sense of belonging, build self-confidence, develop social skills, and learn responsible citizenship.
Meet The MAX Families Management Team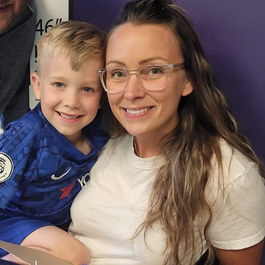 Sheena Winsor
OWNER/OPERATOR


Sheena Winsor, BA, BEd, and Level IV Early Childhood Educator, is the owner of Max Families. Sheena is originally from central NL, but now lives in St. John's with her husband, son, and a dog named Moose.
Sheena has worked in the private, non-profit, and public sectors and been a longtime advocate for quality childcare in NL. She has finally found a forever home at Max Families, where she can focus on her passion of supporting school age children.
As a parent herself, Sheena realizes the importance of giving children a soft place to land after a long school day. Using the guiding values of movement, wellness, and community, Sheena and her team work to create emotionally safe environments where children can be physically active, enjoy the outdoors, learn about the world around them, and be free to be themselves.
Sheena is absolutely honoured to be a part of your family's life and looks forward to the journey ahead!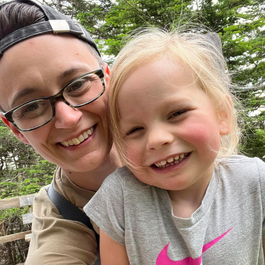 Megan Patey
DIRECTOR
Megan recently celebrated her 12 year anniversary at MAX Families. With over 13 years of experience in Recreation and 12 of those years were spent with MAX, she has helped build this program from the ground up.
Megan is originally from Random Island, NL but has resided in St. John's since 2006 and lives with her partner, daughter and her four fur babies. She has a wealth of volunteering and work experiences with youth organizations, sports teams and recreation programs throughout Newfoundland and Ontario.
Megan is personally committed to a healthy, active, motivated, and consequently happy lifestyle and enjoys sharing these values with her students and colleagues. If you don't find her vacuuming behind her four fur babies you will find her somewhere outside exploring or perhaps went down a tiktok rabbit hole. But she understands that keeping active and getting outside regularly is essential to your overall well-being and health.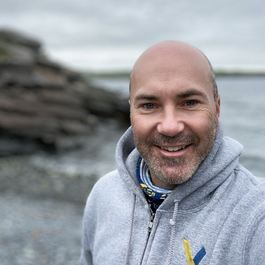 Sean Connolly
MANAGER
With over 25 years' experience in youth recreation and wellness programming, Sean has been a part of program development at the community and provincial levels and in both the non-profit and private sectors. His technical knowledge, creativity, and vision will strengthen our team and be a valuable asset in helping provide our membership with quality programs that last a lifetime. Sean is also obsessed with watching and playing sports and only stops for pizza, 90 Day Fiancé marathons, and fail videos.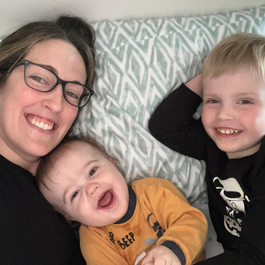 Janna Grenning-King
MANAGER
Janna lives in Flatrock with her husband, 2 sons and their family dog, Ari. She can be found spending time together with her boys, family, friends, taking advantage of the outdoors & having raging dance parties at home in her kitchen!
Janna is a Level I Early Childhood Educator with over 12 years' experience working in Early Learning Education. Janna's experience during her time in the early learning field has seen her work in a variety of roles including classroom staff, child inclusion support staff & in the role of site operator. Creating that very special connection with a child as an inclusion person is the most honoring role that she has enjoyed fulfilling in her field.
She has always had a strong love for quality learning environments where children can feel heard and respected. Since becoming a mom, her passion for calm, respectful and inclusive environments that promote wellness has only strengthened. Janna thrives on the contagious energy, happiness and creativity that the children within our program exude each and every day!
Janna is honored to be a part of the MAX Families team and is excited to see what the future holds moving forward with all our families!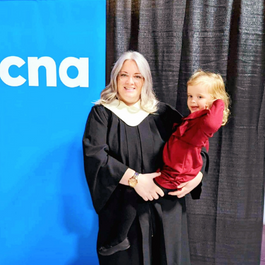 Amanda Gardiner
MANAGER
Amanda recently joined the MAX Families management team this past year! Welcome Amanda!
Amanda grew up in St. John's, NL and currently resides in Torbay with her husband and 4-year-old daughter.
She completed her diploma in Early Childhood Education in April 2022, which she has worked very hard towards while continuing to work full time and being a mom to a small child.
You will find Amanda on the weekends spending time with her family, they enjoy taking road trips within the beautiful province.